For some individuals or small businesses, getting started on YouTube may seem scary. But trust me, the benefits of being a successful YouTuber overweights the downfalls. To help you begin your vlogging journey the right way, I complied 5 Dos before Starting a YouTube channel. Read More: Make Money Online: 5 Top Sites to Get Started in 2022
Trust me; you already have the most important thing you need to start a successful channel — an understanding of the target audience. For instance, if you offer social media marketing services, your audience may be influencers and small and medium-sized businesses. Their interests may include; how to start or grow a Facebook, Instagram or Twitter account.
Understanding the audience's needs and interests will help you concentrate on a particular theme and make your channel relevant and valuable to them.
Regardless of your niche, it would be best to focus on making your videos educative and entertaining simultaneously. Nobody wants to watch boring content, introduce relevant jokes, smile, change camera transition and background music.
To help you succeed in your Vlogging journey, here are the 5 most important MUST dos before starting a YouTube channel:
1. Make a YouTube Plan
Having a clear YouTube plan from day one keeps you focused on the goals that are crucial for success and provides guidelines for day-to-day operations and decisions.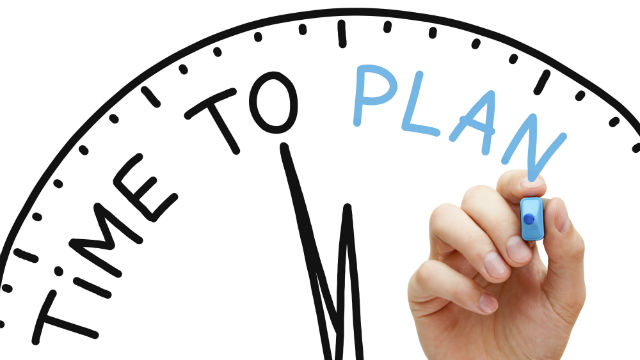 Before you do anything, it's important to consider what you're hoping to get if YouTube. This will help you decide the type of content you want to share, define your target audience and be consistent in your niche.
Consider answering the following questions:
What is my channel about?
What type of videos would I want to create?
Do you know your target audience? What's their interests? What do they like or dislike?
How often can I manage to upload videos? Daily, weekly, or montly?
Making a plan, and having clear goals, will help you find a unique name for your channel.
You don't have to be very precise while making your plan, but you need some ideas on what your channel will look like. It helps you not only to be consistent but also to help your audience identify yourself with something. What is that one thing that your audience can identify you with?
If you share content on Kenyan dishes, creating videos on "best hotels in Kenya" or "America hotels with Swahili dishes" makes sense. However, your audience may find it odd when you share tips on unrelated topics, such as yoga and decoration.
Therefore, before starting a YouTube channel, it is important to consider why you want to be on YouTube and stick to it throughout your journey.
Having a plan and goals will help you create content that motivates your audience to subscribe, comment, share and like.
The next dos before starting YouTube Channel is coming up with a unique name.
Read also: Starting YouTube? Here Are the 9 Most Important DON'TS
2. Come up with a Channel Name
Before naming your channel, it is important to decide whether you'll create a personal or business brand. You need to decide at this point.
A business brand is built around an identity you create for your business and is independent of your personal name. A personal brand is built around you personally and your name and your business name will be one and the same.

liendesign.com
For instance, Edifid is a business brand since it is not attached to the founder's name, Aggrey.
You can make your name unique and in a way that your audience can have an idea of what your content is all about. For instance, if you like travelling and your name is Diana, Your may choose your channel name as TRAVEL WITH DIANA.
If you have challenges coming with a unique brand name, make it your name. When you start gaining followers and subscribers, your name will be your brand.
However, do not copy someone's channel name. If you are John Snow, and that name is available, consider another name for unique purposes. You surely don't want people to confuse your channel name with someone else's.
Checking if Your Preffered Channel Name is Available
To check the availability of your proposed channel name, head to YouTube, search for it, filter in terms of channel and see if your name is already used.
There are over 50 channels with the name John Snow, and therefore, such a name is not appropriate and unique to use. For instance, John Snow Inc JSI has a unique name that their audience can easily identify them with.
I will compile a comprehensive article on the 6 Steps to Help You Select a Good Channel Name in my next blog. Check it out.
In the meantime, let's understand the importance of coming up with video ideas before getting started on YouTube.
3. Come up with 40+ Video Ideas
For a blogger or content creator, running out of content ideas can be depressing. You don't want to run out of content.
That's why it's always important to develop at least 40 video ideas that you can create content on comfortably. Again, such ideas should be in line with your goals and relevant to your audience.
Unfortunately, some people create a video and then disappear for months or even years. You post a video today, and the next day, you're like, "I don't know what my next video will be about."
You are getting started on YouTube the wrong way, and unfortunately, you will be inconsistent, and your channel is likely not to grow. It's too soon to give up; we can fix this.
Fortunately, you don't have to create your ideas from scratch – you can get them from other influencers but make them unique and relevant to your audience. You can also get more ideas from search engines like Google and Yahoo or YouTube search bar.
Fortunately, you don't have to create your ideas from scratch – you can get them from other influencers but make them unique and relevant to your audience. You can also get more ideas from search engines like Google and Yahoo or YouTube search bar.
Getting Content ideas from Google and YouTube Search Bar
To get content ideas from Google or YouTube, enter your keywords and use the prediction by the search engines to select the topics you may find interesting and valuable for your audience.
For instance, if your want to share content on "how to start" and your niche is writing, you may consider a topic like "how to start a business plan."
Assuming your audience are freelancers, you can share content on "how to start a youtube channel" or "how to start an online business." Trust me, with the internet; you can never run out of content unless you want to.
After that, you need equipment to help you transform your ideas into interesting videos.
4. Get Necessary Equipment Ready
By now, you already know your target audience, have set some goals and realisable plans, and have enough video ideas to get started. However, we need a few more things to start shooting videos. But don't worry about the cost, I got you covered.
Indeed, you don't need expensive equipment while getting started on YouTube.
I create my videos using my smartphone (no mic) and a small ling light (Ksh 2500 or 25 dollars) and edit them using my Laptop using software called Filmora.
If you don't have a laptop, you can as well edit your videos using your phone. I created videos on recording videos and audio using a phone; you should check them out.
The quality of the video and audio are very important while reading YouTube videos. That's why you need a good phone and a mic if you are shooting from outside. However, do not concentrate too much on the quality of the videos but the content.
Consider a YouTube channel like any other investment and acquire only the devices you need to get started. When your channel starts paying off, you can now invest in quality cameras, phones and even relocate to a better house if need be.
Next is my fifth point on my list of dos before starting YouTube Channel – being prepared for nothing.
5. Be prepared for Nothing
It's highly likely to upload the first video and get zero views, likes, comments, and subscribers. It seems tough, but that happens to all brands. Everyone on youtube started with zero everything.
Don't keep your hopes too high. You're not going to post your first video and get 100k views in 24 hours. It doesn't work that way.
Remember, youtube is a saturated platform. There are over 35 million channels, and a significant number have already covered your topic.
In the beginning, nobody knows that you exist yet. But it doesn't have to remain that way forever. That's why you need unique content and quality videos that your audience can relate to. With time, you'll start gaining subscribers and recognition, and your channel will grow.
Don't compare your youtube journey to someone else's. For instance, because so and so gained 100k subscribers in a month doesn't guarantee you the same. Also, different content has different reception.
Bonus Tip: Get some Editing Skills
Editing is a key part of the YouTube process. If you don't know how to edit, check out the video above on how to edit videos on PC using Filmora software. It covers elements like adding captions and subtitles, transition, effects, elements like emoji and many more.
There are different editing software; some are free, others are to be paid for. However, while using free apps, make sure they don't have watermarks; it makes your content look unprofessional.
Conclusion
The Most Important dos before starting YouTube Channel include:
Creating a plan and setting realisable goals
Finding an interesting channel name
Coming up with at least 40 different video ideas
Getting necessary equipment ready
Being Prepated for nothing
Learning some video editing skills
Let me know in the comment section how you think about these ideas. Which one do you think is the most important? And which one do you suggest we include in our next version?